Sundays | 10:00am
Facebook LIVE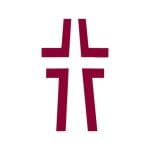 Scripture: 2 Timothy 3:1–9 (The Message)
Sundays | 10:00am
Ebenezer Center
4960 Portland Rd
Saranac, MI 48881
Todd Whittum
Welcome to Pathway Church
At Pathway Church, we want everyone to encounter the Love of Jesus Christ.
We believe that most people encounter that Love through other people, regular men and women who have determined to get outside of their comfort zones in order to put their faith into action.  So it's our hope that you'd encounter that Love of Jesus through a smile, a hug, a conversation, or a kind word.
Join us on a Sunday Morning; we'll save a seat for you!